Move2Learn-At-Home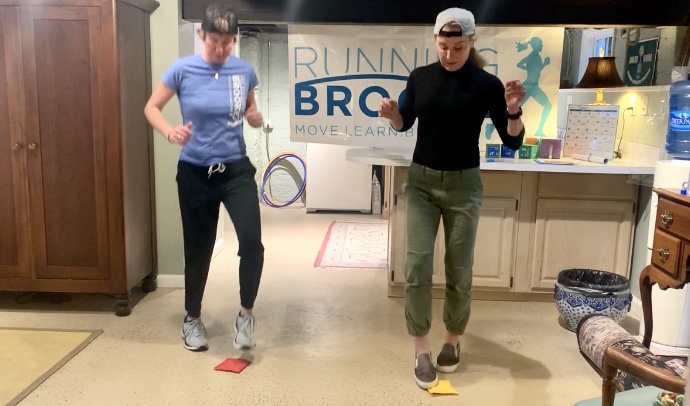 **UPDATED DAILY!** With schools across Virginia closed and teaching and learning moved online, home is the new classroom for the foreseeable future. But being stuck inside is hard! Working in tandem with Alexandria City Public Schools (ACPS), RunningBrooke is creating a series of videos with quick and fun ways to get active so students will feel better, do better, and learn better.
These videos will be shared on all ACPS channels for students and families to integrate creative and sustainable movement practices in this new normal.
You can view today's video here. As more videos are created, they will be posted here, so check back daily!
We are also sharing some of our Move2Learn resources here to make it as easy as possible for you to Move2Learn-At-Home. These resources include tips for simple, no-cost activities you can do at home to get your heartrate up and keep the blood flowing to your brain – and they're FUN!
You can check out other brain boosting resources here. If you'd like a Move2Learn fitness cube to use at home, please complete this form and we'll get one in the mail to you at no cost!
Here are some simple and fun activities to get the blood pumping: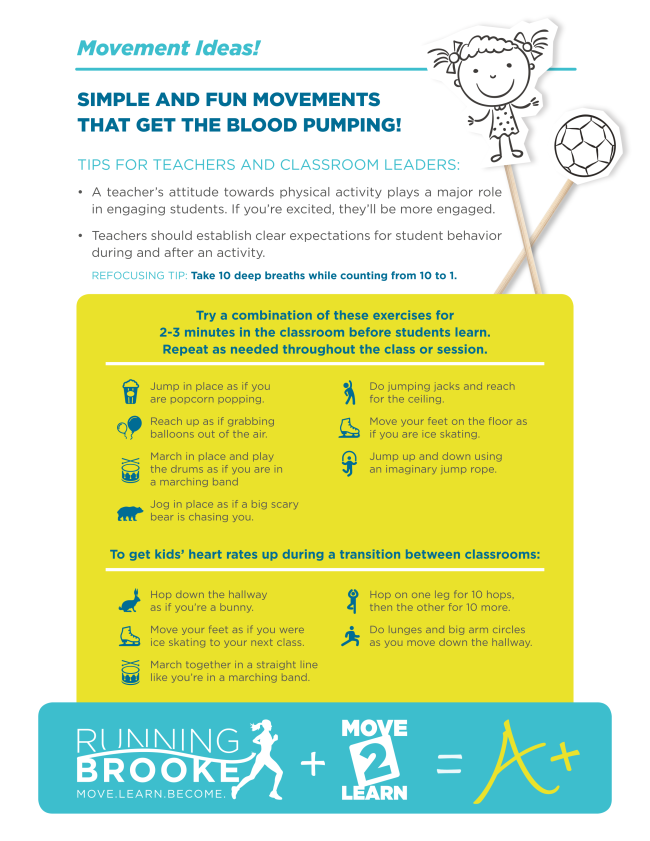 Use this clock poster to remind you to get up and get moving!
This perpetual calendar will give you ideas for daily brain boosts: