Active Seating Packages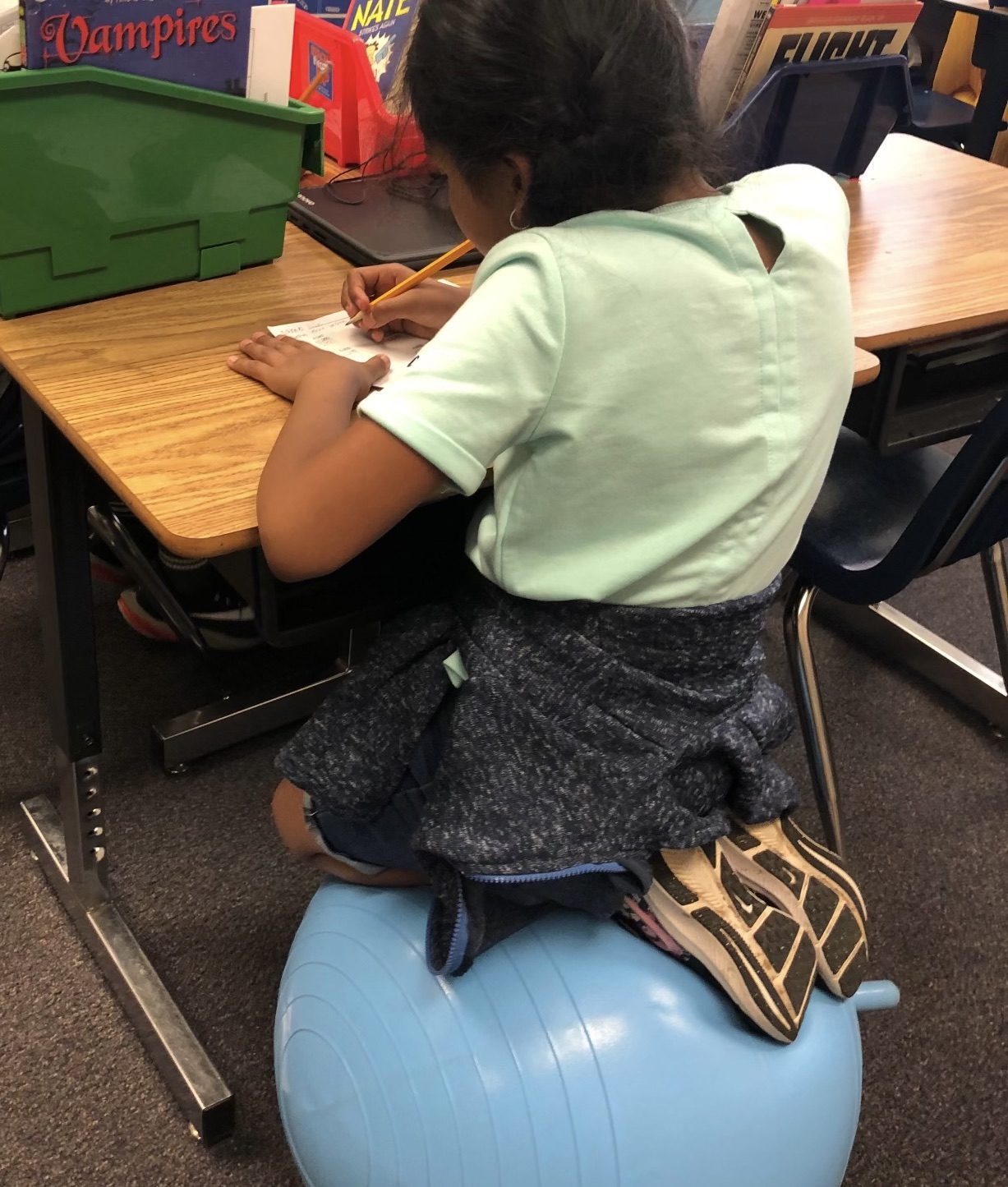 Once upon a time, classroom seating was so inflexible that desks and chairs were literally bolted to the floor. These days, though, flexible seating options have become game changers for teachers and students. ACPS teachers who have active seating in their classrooms have seen a significant improvement in attention spans and behaviors.
Kinesthetic classrooms promote focus and concentration and squash time-consuming disruptions for students who need to keep moving. In a study out of Texas A&M, they have been shown to increase engagement and efficiency by 15% to 25% in students.
We offer packages that mix and match wobble stools, stability balls, wiggle cushions, yoga ball chairs, fidget bands and under-desk pedal bikes.
Here's just a sample of what teachers have to say. ❤️
Active seating is the key…to better focused, attentive, and happy students. I'm excited to offer movement to all my students! This is a once in a lifetime opportunity, and I thank you very much! — Samuel W. Tucker ES
Last year I was generously awarded a RunningBrooke Grant and was able to start off my active seating journey. Since integrating active seating into my classroom, it has completely changed my students' engagement, stamina, participation, and excitement.  — Charles Barrett ES
I work with students who are brand new to the country. Many of them are kinesthetic learners used to working in fields in their home country with high intensity physical activity. Sitting in a classroom for extended periods of time can be challenging. As a result, some end up in trouble and/or missing classes. By finding ways to allow them to be comfortable while learning we can avoid disciplinary issues and create an environment where they can thrive and enjoy learning! — T.C. Williams/Alexandria City HS