Support MCM Team RunningBrooke – OORAH!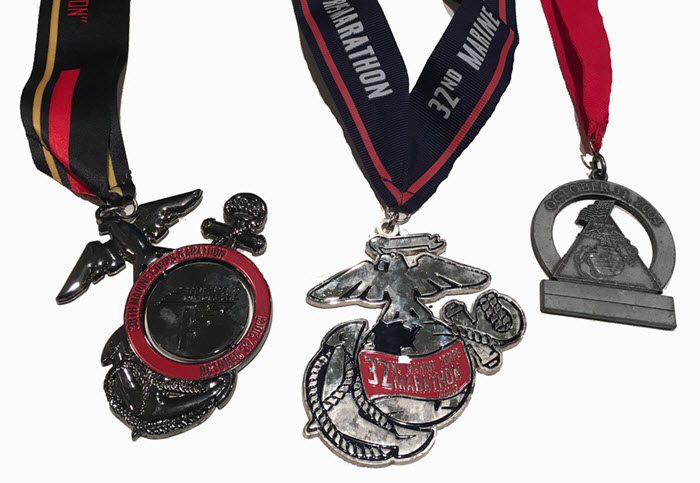 Training started back in June for our dedicated group who we are honored to be partnered with as they complete the challenge they've set for themselves while also committing to support RunningBrooke initiatives for kids in the City of Alexandria. Check out some of our team member profiles courtesy of the Pacers Running stores website.
As an official Marine Corps Marathon Charity Partner for the fifth consecutive year, RunningBrooke was able to offer runners the guaranteed opportunity to be at the starting line on race day, October 30th 2016.
Last year's runners and donors contributed funding for the transformative 2015 RunningBrooke project of a new playground in the Hume Springs neighborhood of Alexandria. The playground went from an uninviting and broken space to a welcoming and engaging playground with age-appropriate equipment. Kids get exercise and neighbors gather to enjoy the outdoors. A total game changer! This September we'll be building our second playground at Taney Avenue in collaboration with the Alexandria Department of Recreation, Parks, and Cultural Activities and Rebuilding Together Alexandria.
In 2016, RunningBrooke, in addition to our ongoing partnerships with Alexandria organizations that get kids moving, we sponsored the Move2Learn Summit to provide schools, non-profits and community leaders with details of the countless studies that prove physical activity builds the architecture of the brain and fuels learning in kids of all ages.
Their hard work and dedication toward completing their goal – whether it's their first or one hundred and first marathon will build playgrounds and fund innovative movement programs to level the playing field for at-risk Alexandria kids. ALL kids should have the tools necessary to succeed in school and life.
You can help support Team RunningBrooke with your own contribution to the team or individual team members.
Support Team RunningBrooke
Presenting Sponsor