2017 Spring2ACTion 24-hour Fundraiser

MOVE. LEARN. BECOME.
Spring2ACTion: The kids need your support!
Did you know that kids who move more do better in school? Studies show that active kids have better focus, do better academically, have improved behavior and social skills, and are more physically fit.
What does this mean for Alexandria's under-served youth, many of which may not have access to programs, playgrounds and activities that give them an outlet for physical activity?
RunningBrooke is THE organization that gets kids moving to spark focus, spark academic learning, improve behavior and social skills, and promote healthy lifestyles and physical fitness.

Spring2ACTion is THE event that will immediately get thousands of under-served Alexandria kids moving throughout the year!
Click on the Spring2Action button to Donate Now!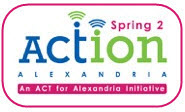 Until April 5th, the 2200 block of Mt. Vernon Ave. is the block to be on!
Join us through April 5th for deals, steals and discounts. Raffle prizes too! Because you shop, eat or spa, a (very) nice percentage of your sales will immediately go to help the 10,000 kids of RunningBrooke! You can help the kids while doing things you love, or at least, need to do.  Learn More!
Your donations will allow this work to happen in 2017:
Playground court renovation in "play desert" of Alexandria where thousands of kids literally don't have a safe place to get outside, socialize and be active
An Educational Summit where we'll empower educators and community leaders and give key concepts and tools to serve their youth in a stronger way
Organize and fund local community partners and extra curricular organizations to combine movement and learning into their plans and curriculum
We know that 2-out-of 3 of our kids don't get the recommended daily activity of 60 minutes a day. We also know that 30% of our kids don't pass their 3rd grade tests, an important indicator of future success, and that the most at risk are our underserved students, 36% of whom live below the poverty rate, and especially vulnerable to failure.
RunningBrooke and our Move2Learn program helps to give under-served kids what they need to gain the academic advantage that other kids in our community have access to through private programs and sports.
Join us to get kids moving and spark their learning and success during Spring2ACTion! You are making a difference and we (and the kids!) appreciate your support.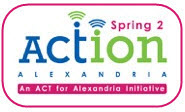 Special thanks to our 2017 Spring2ACTion Sponsors