2019 Move2Learn Summit
For the 3rd year, RunningBrooke brings world-recognized experts to speak on the direct benefits and proven science of regular physical activity before, during and after school.  Throughout the school day physical activity positively affects students and their brain function, heightening learning, increasing on-task behavior, building classroom cohesion and reducing ADHD, depression and obesity.
Are you a teacher, a school administrator, a parent, student, or community leader interested in learning more and making a real difference in childhood outcomes?  Join us on January 10th from 4-7pm at TC Williams High School in Alexandria for an afternoon of fun and informative learning, and leave with ideas and tools to implement immediately.  Together, we can maximize classroom learning and spark happier, healthier, and more learning-ready students.
Teachers can now sign up on PLMS–course #15712.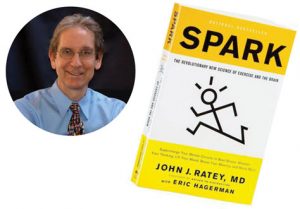 JOHN J. RATEY, MD
John J. Ratey, MD, is an Associate Clinical Professor of Psychiatry at Harvard Medical School and an internationally recognized expert in Neuropsychiatry.  He has published over 60 peer-reviewed articles and books, including the groundbreaking ADHD Driven to Distraction series and Spark: The Revolutionary New Science of Exercise and the Brain.  Dr. Ratey has established himself as one of the world's foremost authorities on brain-fitness and optimal physical and mental health.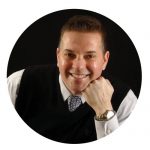 MICHAEL S. KUCZALA
Mike Kuczala is the President of Kuczala Consulting and the Academic Director for the Regional Training Center, an educational consulting firm in Randolph, NJ and is a thought leader on using physical activity in teaching and learning.  His presentations, courses, books and videos have reached more than 100,000 teachers, trainers, corporate executives, parents and students on 4 continents. He is the coauthor of, The Kinesthetic Classroom: Teaching and Learning through Movement.

PAUL ZIENTARSKI
Paul Zientarski served as the Learning Readiness PE (LRPE) Coordinator for Naperville School District in Naperville, IL.  Through LRPE and scheduling physical activity before academic learning, Naperville Center HS saw dramatic improvements in test scores, behavior and childhood obesity.  School districts from across the country and world visit to learn how to implement this game-changing program.