Fun Fact
In 1978 Danielle was the first girl to play Little League Baseball in her hometown!
Danielle Seiger
Director of Operations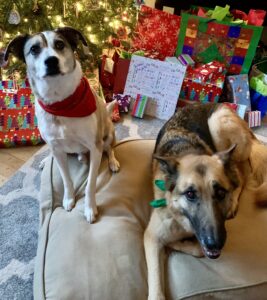 Danielle grew up in Conshohocken, PA, and was and still is a Philly sports fan! As the first in her family to attend college, she received her Bachelor's from Boston College and her Master's of Forensic Science from The George Washington University.
Prior to joining RunningBrooke in 2017, Danielle spent 20 years as a Forensic Document Examiner for the FBI. She conducted forensic examinations of evidentiary material and provided testimony as an expert witness in federal, state and local courts. 
Danielle is a self-proclaimed grammar nerd who enjoys swimming, skiing and watercolor painting. She's an avid runner and has completed four 200-ish mile Ragnar Relays. She is a huge Bruce Springsteen fan and has seen him in concert seven times.
Danielle lives in Springfield, VA with her husband, two very active teenage sons and two dogs, Cleopatra and Hunter.