Four Mile Run Playground Update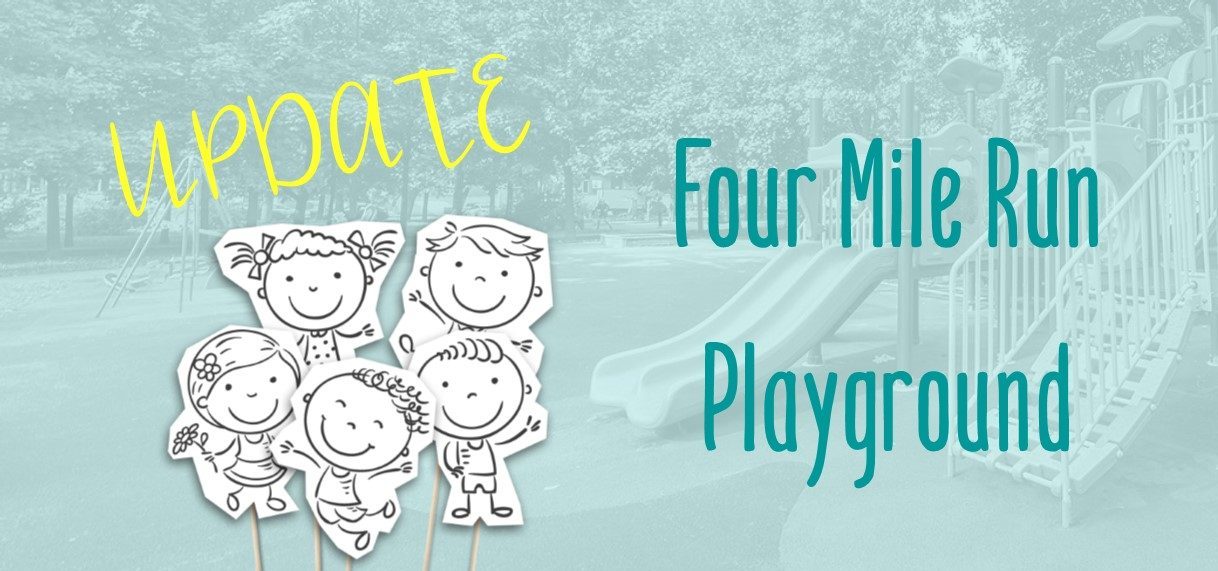 The Four Mile Run Playground project will bring a game-changing playground to the Arlandria neighborhood so that kids and families can play and get active together within walking distance of their homes.
Due to unforeseen circumstances, the Community Build Day on June 8th has been cancelled. We look forward to getting all of our partners and Arlandria neighbors there to get involved and then back out to officially cut the ribbon! We'll be sure to make a party of it later in the summer. Keep an eye on this space and on our social media pages for updates!