Taking Steps Together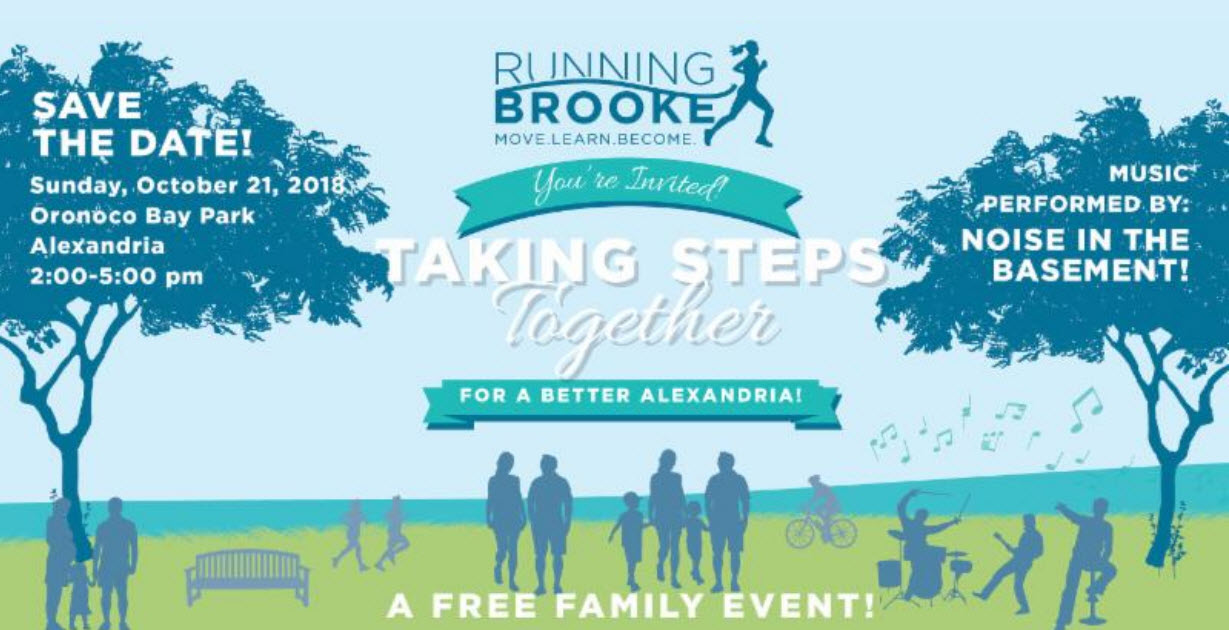 A Message from Founder/President & CEO Brooke Sydnor Curran –
Greetings!  We're throwing a "Taking Steps Together" celebration on Sunday, October 21st at Oronoco Bay Park on the waterfront in Alexandria to celebrate our community and all the steps we've taken together for the kids over the years.  We're so excited to partner once again with our Champion Sponsor, The LizLuke Team! Together we're celebrating our collective community steps, the steps we've all taken, to spark happier, healthier, and more learning-ready students across our great city. 
I would love for you to be there! Bring your picnic blanket and some friends and family to this free event and enjoy food, some libations, music, and fun activities for kids of all ages.
Please RSVP to let us know you're coming so we can be sure to have enough great food and drink. We can't wait to celebrate with you!
Keep being awesome,
Brooke (Founder and CEO of RunningBrooke)
Free! Please RSVP Today
Big thanks to our Honorary Chairs and Host Committee. Their support sparks even more happy, healthy, and learning-ready students across Alexandria!
Honorary Chairs:
Congressman Don Beyer and Megan Beyer
**********
Host Committee Extra Milers:
Whit and Angela Ayres
Karen and Attison Barnes
Bill Boyle
Heather and Freeman Jelks
Rich and Elissa Morrison
Alden and Amy Philbrick
**********
Host Committee Medalists:
Jeanne and Art Bailey, Kathryn and Andrew Blair, Laura and Mark Davis, Karen and Vic DeSantis, Anne and Michael Donohue, Joyce and Jim Draper, Ellerman Enzinna PLLC, Bob and Patte Evans, Louise and Mike Kenny, Dr. Koslow and Associates, Amy and Monte Lehmkuhler, Sir Stuart and Lady Kaye Matthews, Neil and Lynn Parent, Ginny and Tom Parry, Gene Steurle and Marge Shefflin, UnWined, Karen and Tommy White, Margaret and Brett Wohler