Taking Steps Together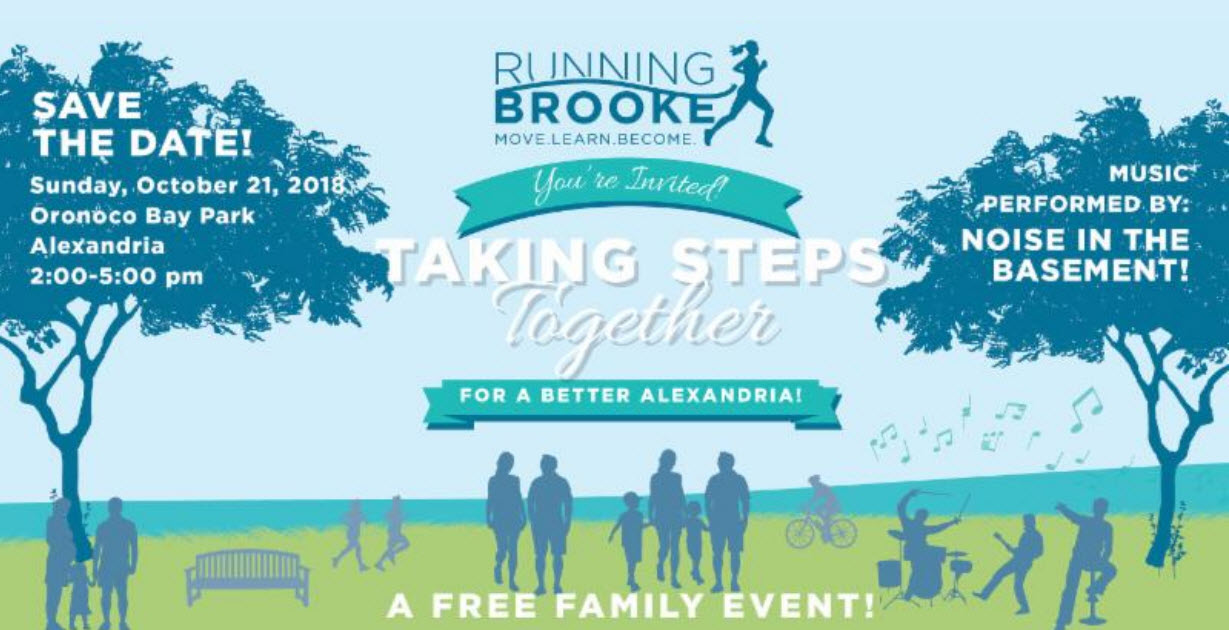 Our "Taking Steps Together" celebration at Oronoco Bay Park
Movement, Music and Community (totally) matter! The weather was great, the band was rocking, kids (and adults) got active — it was a great day enjoyed by all.
Over the years, we've taken a lot of steps together to build community, and bring movement back to SPARK happier, healthier, and more learning-ready students across Alexandria. Thank you for joining and celebrating our collective steps!
A special thanks to honorary co-hosts Congressman Don Beyer and Megan Beyer, as well to Mayor Allison Silberberg and Champion Sponsor The LizLuke Team for your foundational support of the kids of RunningBrooke. Big thanks too to Six Half Dozen, Noise in the Basement, Old Town Smiles, Mind the Mat, Core Wellness, Simpson Development, INOVA Alexandria Hospital, The Shoe Hive / The Hive, Kiskadee, Rosemont Landscaping & Lawncare, and KWC.
Thanks too to Port City Brewing Company, Pork Barrel BBQ, and Hard Times Cafe Alexandria.
Keep being awesome,
Brooke (Founder and CEO of RunningBrooke)
Big thanks to our Honorary Chairs and Host Committee. Their support sparks even more happy, healthy, and learning-ready students across Alexandria!
Honorary Chairs:
Congressman Don Beyer and Megan Beyer
**********
Host Committee Extra Milers:
Whit and Angela Ayres
Karen and Attison Barnes
Bill Boyle
Heather and Freeman Jelks
Rich and Elissa Morrison
Alden and Amy Philbrick
**********
Host Committee Medalists:
Jeanne and Art Bailey, Kathryn and Andrew Blair, Laura and Mark Davis, Karen and Vic DeSantis, Anne and Michael Donohue, Joyce and Jim Draper, Ellerman Enzinna PLLC, Bob and Patte Evans, Louise and Mike Kenny, Dr. Koslow and Associates, Amy and Monte Lehmkuhler, Sir Stuart and Lady Kaye Matthews, Neil and Lynn Parent, Ginny and Tom Parry, Gene Steurle and Marge Shefflin, UnWined, Karen and Tommy White, Margaret and Brett Wohler